HOW TO SEND YOUR DONATIONS FROM FRANCE?
Organize your collection
Meet Us at l'Agence Eliza les Ailes du Voyage, 20 rue Bois Le Vent, 75016 Paris
You can retrieve one or more boxes and fill them on the spot if you want. You need to specify the delivery address on the boxes:see below
Label to print and to stick on your boxes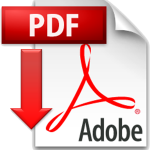 A bit of tape to hold the boxes to Manila and voila!
Announce that you are coming in the name of des Oursins and pay 50 euros for each box. For several boxes a discount is granted.
  3.  your donations we will be delivered in the Philippines two months later!